Connect with Accident Lawyers of NYC
Our personal injury attorneys at Bader & Yakaitis, won't settle for less!
Our personal injury lawyers protect the rights of the injured. Bader & Yakaitis understand the challenges that accompany the injury of an accident, the loss of a loved one to medical malpractice, everyday incidents of neglect, and the impact it causes in a person's life. It's our mission to fully bring justice to your case.
Free Consultation
Tell us what happened, we need to know all about your injuries and incident.
Investigation
We will conduct a thorough investigation and assess the damages at stake.
Lawsuit Settlement
We'll fight your case in court to bring you justice and the best settlement possible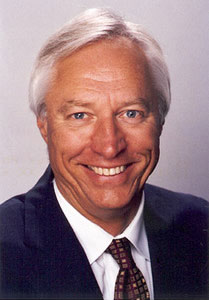 Paul Yakaitis
Personal Injury Litigator
Universally regarded as an excellent advocate, Paul has obtained more than 20 multi-million dollar verdicts for his clients. Elected to the Board of Directors of the New York State Trial Lawyers Association, partner Paul Yakaitis has served in this prestigious position since 2004. Paul is also an active member of the American Association for Justice, an organization dedicated to protecting individuals against predatory corporate management and negligent government.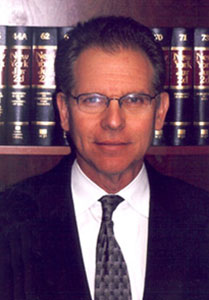 Jeffrey W. Bader
Personal Injury Litigator
Practicing personal injury law for over 35 years, Mr. Jeffrey W. Bader is a highly respected New York trial attorney with many successful verdicts and has handled just about every aspect of personal injury law. Since the success and growth of Bader & Yakaitis, LLP, he now devotes his time to managing the firm's day to day activities and personally oversees the handling of all of the firm's cases. Jeff carries a great rapport with our clients and has obtained the firm's high levels of recommendations.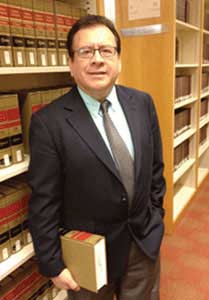 Queens Office Manager
Legal Research
Mr. Morales has over 20 years working as a Litigation paralegal and has worked assisting trial attorneys drafting, pleadings, motions, briefs and many other documents needed in preparation for court. Because of his legal skill in research he has been a key player in winning civil and criminal cases, both in state and federal court.  He also has worked diligently in the Hispanic community in helping accident victims obtain proper medical assistance and representation with Bader & Yakaitis LLP.
Bader & Yakaitis handles serious personal injury and wrongful death claims in the New York metropolitan area. We protect the rights of the injured, not the people, hospitals or companies who cause injury nor their insurance companies.
Bader & Yakaitis, LLP has earned its reputation for in-depth legal knowledge, unmatched trial experience, and prompt, individualized service. We have won major verdicts and negotiated multi-million dollar settlements for our clients in personal injury, building accidents/premises liability, lead poisoning, medical malpractice, hospital negligence/wrongful death, nursing home abuse, auto truck and motorcycle accident, plane crash, construction accident, and police brutality matters.
In our experience, no two cases are the same. No two victims are the same. And no two results are guaranteed to be the same. However, Bader & Yakaitis, LLP's commitment to work hard for our client is always the same-no matter the opponent or the court.
Get A Free Consultation
NOT SURE IF YOU HAVE A CASE? LET US EVALUATE. CONTACT US!
"We handle each of our cases as if it is going through a complete trial; then and only then would we be able to obtain the best settlements for our clients."
– Paul Yakaitis
Testimonials
As a football player, I needed to stay fit. I spent most of my time at the gym pumping iron. When a piece of exercise equipment malfunctioned and left my hands crushed, I was in big trouble. It took months of rehab to get back to catching the old pig skin. I was lucky to return at all. What I didn't need luck for, was the lawsuit against said gym. Bader and Yakaitis got all of my medical bills paid for and much, much more. Now back to the game!

Brock R.

As a longtime construction worker at a local library, I took the collapse of a 'secure' bookshelf to make me realize otherwise. With a broken femur, I had to walk around on crutches for too long. It was a struggle just to take my niece to school. Eventually, I lost my job, but I fought back. I found B&Y, and I didn't have to worry one bit. They helped me out, and now I have my old job back, with a great retirement fund. What can I say? I love books.

Deckard C.

I had just spent a lengthy stay in the hospital after a risky stomach surgery. When I exited the hospital, I looked both ways before crossing the street as always. I stepped off the curb and a pickup truck struck me, sending me flying off my feet. I ended up right back in the hospital. While there I was told of B&Y, and that they could help me get the compensation I deserved for the accident. I was able to make a full recovery, knowing that I was safe in their hands.

Susie Q.