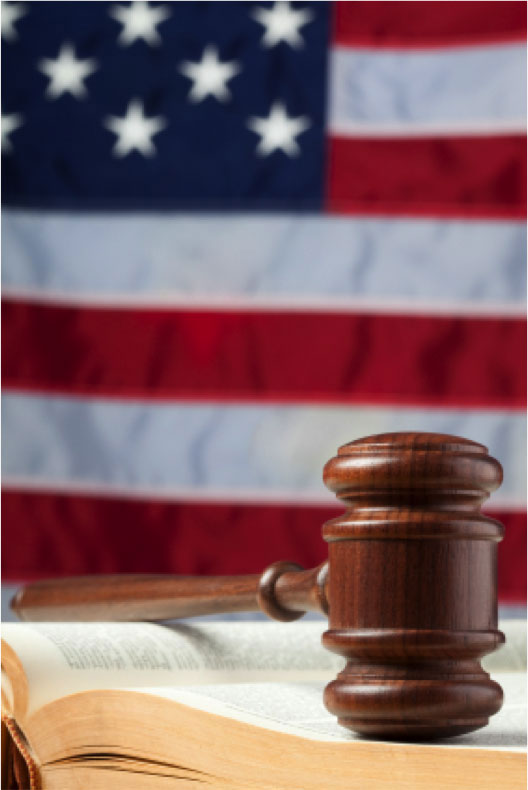 Our Success Record – Bader & Yakaitis
How Do You Measure Success?
• Prompt resolution of a claim.
• Attentive, compassionate service at a time of need.
• A major jury verdict or settlement that sets a victim or family on the road to recovery, healing and closure.
To the New York personal injury attorneys of Bader & Yakaitis, LLP, all three defines success. Over two decades, our public protection law firm has earned its reputation for producing results. Particularly in personal injury. Cases include building accidents/premises liability, lead poisoning, medical malpractice, hospital negligence/wrongful death, and nursing home abuse. As well as, auto truck or motorcycle accidents, plane crashes, construction accidents, and police brutality matters.
In our experience, no two cases are the same. No two victims are the same. Therefore, no two results are guaranteed to be the same. However, Bader & Yakaitis, LLP's commitment to work hard for our client is always the same, regardless of the opponent or the court.
Results
We fight for the best verdict or settlement permitted under the law.
Since opening our doors, Bader & Yakaitis, LLP has worked hard to obtain full and fair compensation for New York's accident victims. Through jury trials or skilled settlement negotiation, our firm has helped individuals receive money damages. Damages for medical bills, lost wages, lost earnings capacity, pain and suffering totaling in the hundreds of millions. Our firm does not defend wrong corporations, such as, negligent landlords, blameworthy hospitals, businesses or people who harm others. In addition, We fight them for you.
No two cases are exactly the same, therefore, no attorney can ever guarantee a certain result.  However, our success record – Bader & Yakaitis does guarantee that we will use our considerable experience and substantial resources to fight for the best verdict or settlement permitted under the law.
These are just a few of the verdicts our attorneys have won for our clients:
Our Success Record – Bader & Yakaitis
Paul Yakaitis fought hard during a five-week trial to obtain the compensation for a 26-year old man. In the course of his work at a construction site, fell from a ladder and suffered a closed head brain injury. This is when the skull did not fracture nor was brain surgery necessary. A jury found that our client's employer had negligently failed to provide a scaffold to him. As a result, the jury awarded him $7,360,000. The largest verdict upheld by a higher court for a closed head injury in the state of New York.
Jeff Bader negotiated a $1,200,000 settlement for our client. Who suffered a hand injury when a parking garage attendant allowed him to ride in an elevator designed for cars and closed the door on his hand.
Paul Yakaitis negotiated a $9,460,000 settlement for our client. Who suffered ataxia and slurred speech as a result of an accident at the construction site where he worked.
Paul also successfully negotiated a $1.8 million settlement for a 40-year-old Queens' woman who was assaulted by an intruder in the laundry room of her apartment building.
Darlene Miloski represented a woman who fell on the dance floor at an office Christmas party due to a spilled cocktail. The lumbar spine injury to this 45-year-old woman, which would require surgery, settled during trial for $625,000.
Our Success Record – Bader & Yakaitis
Recently, Paul negotiated a $3 million post-trial settlement. In favor of our client whom a police officer had shot during a criminal investigation. Paul also successfully tried to a $950,000 verdict the case of a 27-year-old woman who NYPD officers wrongfully arrested. Having merely sounded her horn, our client was approached by officers who claim our client had refused their request for identification. The wrongful arrest, our client sustained a neck injury and was detained at the precinct for a lengthy period.
Paul obtained a $500,000 verdict for a seven-year-old child who suffered second-degree burns. A result of his skin coming in contact with a steam riser pipe located in the rented apartment he shared.
Darlene negotiated at mediation a $400,000 settlement for a Bronx women hit by an ambulette while she was crossing the street. Our client suffered wrist and knee ligament injuries.
Paul Yakaitis obtained a $1,125,000 verdict for a female tenant who consequently suffered an assault due to inadequate door locks.
As an attorney skilled in trying slip and fall cases, Paul also helped a client win a $1.2 million verdict that will compensate her for the fractured foot she suffered. This was the result of a slippery floor at a national department store in Queens.
Jeff Bader obtained a $950,000 settlement for a delivery girl who suffered scars to her face at the jaws of a German shepherd.
Paul also lent his trial skills and knowledge to the cause of a construction worker who suffered leg injuries when shoring gave way and buried his lower body. In brief, Paul's efforts won over $3.2 million for our client.
Our Success Record – Bader & Yakaitis
Paul Yakaitis' in-depth experience with scaffolding accidents enabled him to negotiate a $1,700,000 settlement for our client who suffered a fractured pelvis when he fell from a scaffold.
Darlene Miloski, who is rapidly becoming the "go-to lawyer" for lead poison cases, negotiated a $450,000 settlement for a young man who suffered a lead poison level of 21mcg.
Paul also convinced a jury that our client, a mechanic, was in no way at fault in the forklift accident that caused him to suffer bilateral arm injuries. Having negotiated a high-low agreement on our client's behalf, Paul again proved that the defendant's negligence was 100 percent responsible for the accident, ultimately our client was awarded $650,000.
In a highly publicized case against the Metropolitan Transit Authority, Paul Yakaitis helped a musician and aspiring composer receive over $2.9 million in damages. He sustained neurological damage when standing on a city corner. He was struck in the head by a bus' side view mirror. Paul convinced a jury that far from the mere broken arm and a slight concussion. The Transit Authority claimed our client had suffered, his brain injuries left him unable to continue his promising musical career.
Our firm is pleased that Paul Yakaitis helped a teenager employed as a machine press operator receive his just compensation of $2.5 million. This verdict against the manufacturer of the equipment helped compensate our client for a crush injury to his ring and pinky fingers that he suffered due to the absence of a proper guard on the punch press machine.
Suffered An Injury?
Call 212.465.1110
Or
Request A Free Consultation
For a consultation please fill and submit the following form.